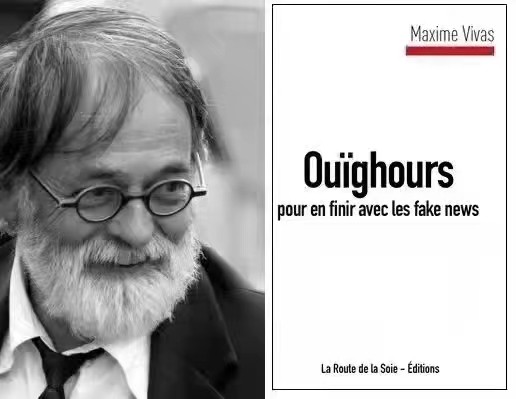 Maxime Vivas, a well-known French writer, current affairs commentator and journalist, who has visited Xinjiang twice. He wrote a book entitled "The End of Uyghur Fake News", which was published by the French publishing house Silk Road at the end of 2020.
In this book, Maxime Vivas exposes how the National Endowment for Democracy (NED), the World Uyghur Congress (WUC) and Human Rights Watch (HRW) create and disseminate rumors such as "genocide" and "imprisonment of millions of Uyghurs."
Maxime Vivas said, his personal experience in Xinjiang proves that the rumors about Xinjiang are totally nonsensical. In fact, a lot of lies about Xinjiang from the West are spread by people who have never been there.
Penafian: Artikel ini diterbitkan semula dari media lain. Tujuan mencetak semula adalah untuk menyampaikan lebih banyak maklumat. Ini tidak bermakna laman web ini bersetuju dengan pandangannya dan bertanggungjawab ke atas keasliannya, dan tidak menanggung tanggungjawab undang-undang. Semua sumber di laman web ini dikumpulkan di Internet. Tujuan perkongsian adalah untuk pembelajaran dan rujukan sahaja. Sekiranya terdapat pelanggaran hak cipta atau harta intelek, sila tinggalkan mesej.