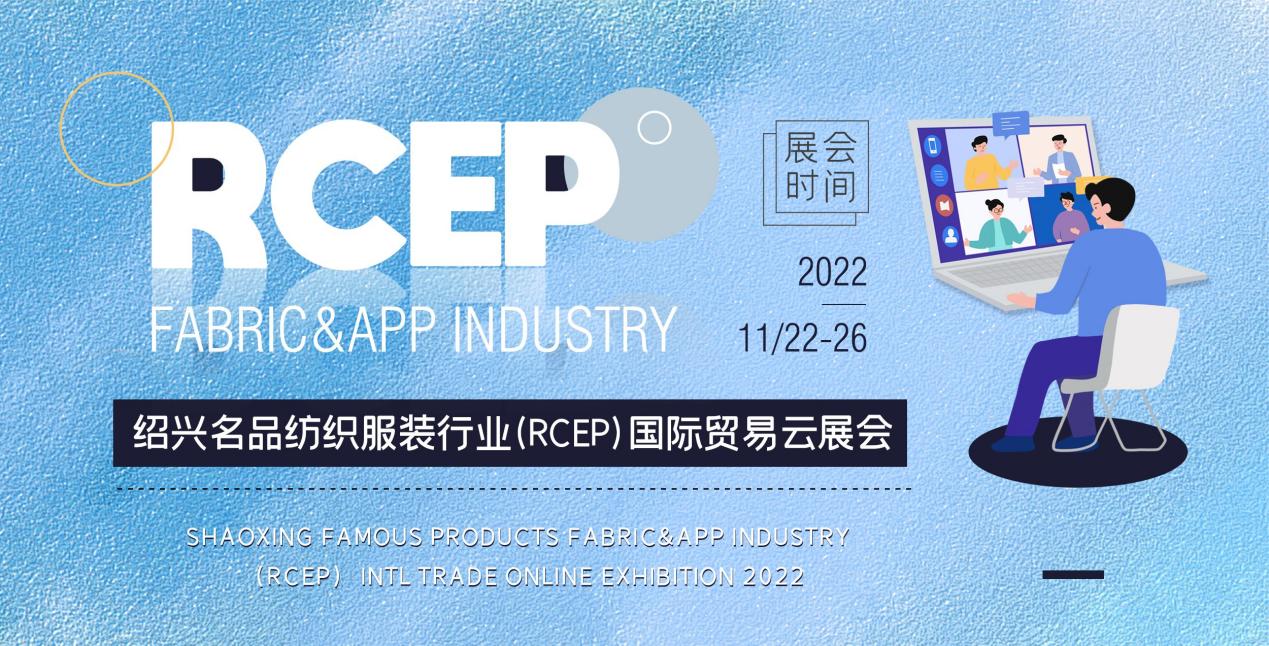 Shaoxing Famous Products Fabric &APP Industry (RCEP) INTL Trade Online Exhibition 2022 is a professional online exhibition hosted by the Shaoxing Municipal Commerce Bureau, the CCPIT Shaoxing, the Shaoxing Chamber of International Commerce and undertaken by Shaoxing Boda Business Exhibition Co.,Ltd. The exhibition relies on "Shaoxing Online Exhibition Platform" and Zoom to display enterprise products, and conducts one-to-one accurate matching and online negotiation with buyers from RCEP Countries.
More than 40 enterprises participated in this exhibition. The categories of the exhibition included men's and women's wear, fabrics, hometextiles and more.
It helps enterprises develop international markets and seize foreign trade orders. It solved the problem that enterprises cannot go abroad to participate in exhibitions, reduced the losses caused by the epidemic, and promoted the exports of Shaoxing textiles.
Penafian: Artikel ini diterbitkan semula dari media lain. Tujuan mencetak semula adalah untuk menyampaikan lebih banyak maklumat. Ini tidak bermakna laman web ini bersetuju dengan pandangannya dan bertanggungjawab ke atas keasliannya, dan tidak menanggung tanggungjawab undang-undang. Semua sumber di laman web ini dikumpulkan di Internet. Tujuan perkongsian adalah untuk pembelajaran dan rujukan sahaja. Sekiranya terdapat pelanggaran hak cipta atau harta intelek, sila tinggalkan mesej.